This was one of the key games I highlighted upon the fixtures' release. Being the first home game, I knew it would attract a huge crowd and offer entertainment. What transpired on that day, 15th August 2015, was as far from my expectancies as possible however. I had travelled to Charlton in midweek which, as I can verify from my blog post regarding the game, was absolutely phenominal. Aside from my personal experience though I was quite worried. The manner in which we succumbed to defeat left me pondering for hours about whether it could be rectified in time for our first home game against local rivals Leyton Orient. So, it was time to find out. I would be accompanied my dad which meant arriving by car quite early. That would be a very wise move as when I arrived the place was rammed. Absolutely packed. Wheras at this point usually I would be one of around five people on the premises, today it was very different. That was still the case when I got the autographs. I took a vantage point behind the traffic and somehow received an adequate amount.


Somehow. Including manager Ian Hendon who, as I was informed by Dad, arrived from behind the scenes at West Ham. I remember entering the ground at around the usual time before after a long wait eventually the teams dispersed onto the pitch for the first home game of the season! One thing I noticed when the teams disembarked from the tunnel was the drum noise was far away; not a few yards behind me as usual. Infact, as I learned later on, the noisy lot had stood by the Orient fans in an attempt to create an atmosphere and potentially hostile environment. What they didn't realise was that it just highlighted the other quiet fans which looked rather amateurish as around twenty fans were chanting whilst everywhere else was a contrast to that. You wouldn't notice that fact when Orient took the lead. Dean Cox fizzed the ball back into the box and their striker backpedaled before nodding it over Cousins. Surely offside. Apparently not, and they had the lead that all the more annoying as the packed away stand housing over 1000 erupted . I was gutted, we had started well and I really thought we could get a result. I knew that goal would put an end to that. Unfortunately it did and before soon it was sadly two. And this goal was even more frustrating. There was no danger when a corner floated in; but for some reason home debutant Clevid Dikamona decided to put up his hand as the ball started a trajectory toward it then struck it blatantly. Stonewall penalty. Everyone was bellowing furiously, not least Dad who was just as baffled and furious at the same time. I didn't need to watch, but I did as Lloyd James enevitably placed it down the middle. The worst possible half. This time when the teams reemerged the only noise that was produced from the home end was simply silence. Orient soon regained control over the game. They soon got a third, too. Dean Cox is one of the best players in this division and ,even though he was thirty yards out when he stepped up for a free-kick, I had a sinking feeling indicating this could well be another. Dad dismissed it reasoning it was too far out, but as the left-footed star player stepped up and unleashed an unstoppable piledriver into the goal my facial expression said it all. It was recipricated over everyone else's too. The remainder of the game was just the same, with Orient striking the bar and in cruise control. There was one positive which came in injury time when Jamie Cureton executed a perfect first-time chip over the keeper from Dikamona's pinpoint throughball. And that was it, how underwhelming. That night I watched Football League Tonight - the new primetime Channel Five highest show - which was starring Jamie Cureton as the week's guest. He said exactly what everyone knew: ''Wasn't a good day, not at all. We did okay first fifteen minutes, had a few sort of half-chances. We felt quite confident. Once we conceded the first goal we sort of fell apart and probably deserved to be three maybe four down. Fortunately I managed to nick a late consolation goal, (which was) all it was it never really done alot for me. Obviously I'm pleased it's on the tally but most importantly you wanna win football matches & we've not performed well today and deserved all we got.'' He also remarked about Cox's goal regarding when he was moving the ball forward, something the referee missed but I did not. So, onwards and upwards.

Powered by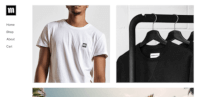 Create your own unique website with customizable templates.