The morning prior to my 131st game was spent in the company of my uncle, parents, little brother Zac and my little cousin, Holly, to commemorate the aforementioned uncle Spencer's 40th birthday. Our first destination was their local park, situated in Thurrock, which culminated in a great hour of playing and having fun together. However, with my own tight schedule to adhere to, we departed for TGI Fridays for an enjoyable lunch. Knowing I wasn't eating at the football, I opted for a meal of Burger and Chips, which was thoroughly sufficient and delicious. Eventually, time passed and it was time to travel to the ground. Being quarter to two, I was on time knowing I would have to compromise the autographs before the game. The journey was spent joking and having fun before Spencer dropped me off outside Victoria Road. I waited for the familiar companion of Nan to arrive. Within minutes, I spotted her strolling down the road and I waited for her to meet me. Being quite late by my standards, we decided to forgo the clubhouse experience and we entered through the turnstiles and into the familiar surroundings of the LBBD Stadium.


87 long, long days had passed and finally I could return to my second home for the friendly against Charlton Athletic. I was initially supposed to attend the previous Wednesday's encounter at Billericay Town but their dodgy maintenance system put paid to that. So it was another weeks wait for my first game of 2015/16. So it arrived. That morning I posted a preview online and spent some time in the garden with my brother and Mary. Gradually, 10am progressed to 12pm and the countdown in my head commenced. Slowly time progressed and it was time to leave; it was time. I strolled down my road with Mary and met nan at the station for the short train journey to Dagenham East. Within seconds, the District Line pulled into the station and we hopped aboard. I immediately got nostalgic and started reminiscing about previous games. Finally, we arrived at Dagenham East and began the short walk to Victoria Road.

Powered by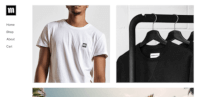 Create your own unique website with customizable templates.