We're at that stage of the campaign where the league table begins to vaguely form something meaningful, and you can begin to make accurate predictions on where teams will realistically finish. One thing evident so far is that the National League is typically competitive and, as usual, anybody can beat anybody.

​

The Daggers were always going to endure a difficult campaign and so it has proved with our young and naive squad struggling throughout the early stages. As we constantly lost by the odd goal, all while acquitting ourselves really well, it was a frustrating time because of how tantalisingly close we were to gaining points. When the first win finally came, however, the team begun to show what they were capable of and although the subsequent run has been blunted by Saturday's defeat to Eastleigh, the players have still done the supporters proud.





To Peter Taylor's credit, he's assembled a good squad considering the minimal budget made available to him and it's clear to see that the players are all behind him. There have naturally been some mistakes but overall it's a testament to the players that we've never been outclassed, or even beaten comfortably for that matter. I have every confidence that we can survive relegation because, as Taylor so often says, this team is getting gradually and steadily better each week. So, as the Daggers prepare for a busy end to September, I've produced my ratings of the players so far at this early stage, judging each and every one on a variety of attributes. Despite our disappointing league position, it's largely positive.

---

---

BEN NUNN (5/10): Of course, our captain having been out all season through injury means there is very little to base this on. However, Nunn seems to be fighting to get back on the pitch and is supporting his team-mates on it. He joined in on the celebrations at home to Maidenhead in August which shows the passion he has for the club; by contrast, all other sidelined players can usually be found motionless in the TBS. When Nunny gets back, it could be vital.

LIAM GORDON (7/10): Some of Liam's excellent performances have defied his young age. While inevitable errors have crept into his game, overall he's been a very reliable figure at the back who has held his own against more physical opponents. Plus, as well as being defensively solid at times, Gordon has been fearless going forward and this is demonstrated by his joint-highest tally of two assists. In five or six years, he could be one hell of a player.

MATT ROBINSON (6/10): Despite being one of our more senior players, it's easy to forget that Robinson isn't that old himself. It hasn't been easy for him having to assume the role of stand-in captain and there's been times where he hasn't exactly shone, but Robinson seems to be getting better, particularly in the last few games. He's not the kind of creative midfielder who will spray and thread passes seamlessly, and sometimes he fails to track his man, but what I will say is that he isn't afraid to get stuck in.

ALEX DAVEY (7/10): Hard to pinpoint many instances where Davey has put a foot wrong. He was one in just a few who arrived with National League experiences and already he's demonstrated a good understanding of the game. Unfortunately, he has been injured for a while now after going off against Salford in the first week of September. Overall, he looks composed on the ball, has a variety of passes in his locker and has looked a threat from set-pieces.

LUKE PENNELL (8/10): After being called up for England C in the summer, Luke Pennell has re-emerged for the new campaign with confidence, energy and a good mentality. He continues to perform well at centre-half which has always looked his strongest position, even though he was restricted to the left-back role last season. There's always the worry that Pennell will suffer another lengthy injury but at the minute, with every game, his fitness is growing and he continues to look sharp.

ALEX MCQUEEN (6/10): It's never a great omen when a full-back looks stronger when going forward than defending. He's a frustrating player because when he's defending, he looks weak going one-on-one with a winger and when attacking himself, looks reluctant to take him on. When he initially signed, Mcqueen was excellent and contributed significantly to the team with two goals. Sadly, his biggest mistake was missing our game at Barrow through international commitments - he has lost his place ever since.

HARRY DONOVAN (6/10): A solid yet unspectacular midfielder, somewhat similar to Robinson but with a bit more technical ability. Donovan impressed many in pre-season with his mature performances and he's showed glimpses of talent so far. However, he doesn't look like he's gone out of his comfort zone. He needs a good run of games to fully get into his stride and only then, I feel, will Donovan begin to have more influence on the games.

CHIKE KANDI (7/10): Probably not a good time to write about Kandi. His penalty miss on Saturday overshadowed what had been a great run of form for the striker, who has blistering pace and (generally) a good finish on him. Last season, particularly towards the latter stages, he looked brilliant at times which he carried into parts of this season. He's an asset to the side but his crossing needs work. On a positive note, though, he holds the ball up well and is always first to every foot race.

ELLIOTT ROMAIN (8/10): Works harder than anybody I've ever seen on a football pitch and typifies the approach typically synonymous with being a Dagger. Romain has added the missing part of his game this season - an end product to all his running and endeavour. Last season we would've been happy to let him go permanently to Torquay but now I wouldn't sell him for any price and am delighted he's unlocked his potential at this club. He's a fans' favourite and a great role model for aspiring footballers.

LAMAR REYNOLDS (5/10): Probably our most underwhelming player so far but that's not to say that Reynolds doesn't have the capabilities to become a quality player. While he threatened to become a Zavon Hines type skilful and tricky winger, so far Lamar has looked lightweight and reckless infront of goal. However, at times he has outlined just why he is so highly rated in non-league through glimpses, but we need to see more from him.

LEWIS MOORE (5/10): Moore was always going to be consigned to the role of backup keeper this term. He looked very good in our pre-season games but until we see him in a competitive environment, it's hard to judge him properly. The best thing for Moore is to keep his fitness and sharpness up because there may be a point when he is suddenly required for first-team duties, should Justham become unavailable. Until then, he'll have to contend with friendly matches.

ELLIOT BONDS (5/10): In the pre-season friendly against West Ham in mid-July, I remarked on how composed Elliot Bonds looked at the heart of midfield. After emerging from nowhere as one of the few beneficiaries from our financial crisis, Bonds hasn't really pushed on this season and is yet to make an appearance. If he were to be needed, however, I'd have no doubt that he could do a fairly decent job, and he still has a bright future ahead.

BEN GOODLIFFE (8/10): Apparently when Daggers secured the loan capture of Ben Goodliffe from Premier League outfit Wolves, our former manager John Still said it was one of the best signings in the National League. Stilly may not exactly be adored within the club at the moment but it's hard to disagree with him on this. Goodliffe has played with an incredible level of maturity and has grown into an accomplished defender. Recovering from the setback of an opening day red-card shows immense courage too.

HARRY PHIPPS (6/10): Phipps has been a bit touch-and-go since signing for the Daggers, playing the first three games then suddenly going missing until he recently re-emerged on the bench. He didn't do too much wrong in the early weeks of the season, but one criticism is that he appeared to lack fitness. When it comes to his performances however, he's been fairly decent and looks calm in possession, but it will take a lot more for him to cement a spot in the side.

TYRIQUE HYDE (5/10): Tyrique doesn't seem to have gone anywhere in the last couple of years. When he scored on his debut against Solihull Moors in December 2016, it was hoped that he would really kick on yet here he is, two years later in a much weaker team, no closer to making a mark on the side. Every time I've seen him play he hasn't looked too bad but it's obvious he needs to do more.

JAMES BLANCHFIELD (5/10): After an impressive cameo on the opening day against Boreham Wood, the general consensus was that Blanchfield needed to start the next few games. He didn't, and has only amassed a further two substitute appearances since then. He seemed to have a lot of potential when he signed following a stint at Ipswich, so the fact that he hasn't been around the first-team picture much is strange. One thing is clear: he needs to force his way into the team and obviously he isn't doing that.

ELLIOT JUSTHAM (7/10): To fill the void vacated by Mark Cousins, a figure adored by supporters, was always going to be difficult but Justham has commanded the goal really well so far this season. His distribution is good and he rarely sends the ball spiralling out of play, while some of his saves against Eastleigh on Saturday epitomised how excellent a shot-stopper he can be. It must have been hard sitting on the bench throughout last season but Elliot is certainly making that perseverance count now.

TOMI ADELOYE (7/10): As a player, Adeloye is strong and gets into good positions. Unfortunately, he almost always spurns the opportunities spectacularly. Adeloye is cutting a frustrating figure at the minute but you get the sense that as soon as he next finds the net, he'll embark on a good streak. Until then, he needs to keep persisting. However, he doesn't work hard enough or press enough, so perhaps needs to take a leaf out of Romain's book.

WILL WRIGHT (8/10): Good, versatile, but unfortunately only a loanee. Wright has played at centre-back and in centre-midfield but doesn't look out of place in either, making several good clearances per game and doing the simple things effectively. It's a testament to his ability that he has played every minute of every match so far and we're certainly a better team with him than without him.

NOEL LEIGHTON (6/10): Would love to see more from Leighton who has provided that extra spark at times. Though he's currently injured, Leighton will be a good asset when fully fit which he's already started to show in his current appearances. That assist against Barnet was quality and offers a taster of what he can produce. Now, it would be nice if we could see more of it from the player dubbed by Taylor as a good number 9, effective with his back to goal.

GAVIN HOYTE (7/10): Hoyte has taken his chance in the team very well, and it's coincided with those around him performing very well. It would be good to see him go forwards more because he is capable of producing a good delivery for his teammates. The main reason behind the signing of Gav was his experience so he will obviously be influential to the side, especially as the season develops.

OLLIE HARFIELD (6/10): Harfield's main asset is his crossing, which has set up many opportunities including Adeloye's header against Barnet. Recently, Harfield has returned to the side and has been a useful presence with his composure and eye for a pass. However, at times he can drift in and out of games making little impact on the outcome, which explains his fluctuation in and out of the side so freely.

MUNNS AND BELLAMY (5/10): Daggers two recent new signings are yet to make an appearance for the team but extra funds enabled Taylor to bring them in, so they will definitely play a part in the future. Munns played in our recent friendlies at Hornchurch and Canvey, performing well on both occasions. However, Peter Taylor has said neither are currently match-fit so hopefully that won't be a recurring problem.

AGBOOLA, SALIS, MEKHI HYDE, HIRST, BALOGUN AND NAJIA (5/10): Don't know enough about any of these to pass any sort of judgement. None are likely to feature in the first-team this season but, providing they make steady progress, could break into the side in the future. All have potential, though. Tarek Najia was apparently being watched by West Ham and Chelsea according to the Daily Mirror. Mekhi Hyde and Luke Hirst have been loaned out to Bowers & Pitsea u23s.

Powered by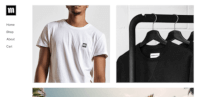 Create your own unique website with customizable templates.